I realized I had not posted any photos of my Egyptian socks. Sorry.
They are coming along nicely! On repeat #11 for the diamonds that never end!
Here is a shot of one of the 9 dishcloths that I made last weekend. Cute, even though I'm rowing out like mad. Oh well.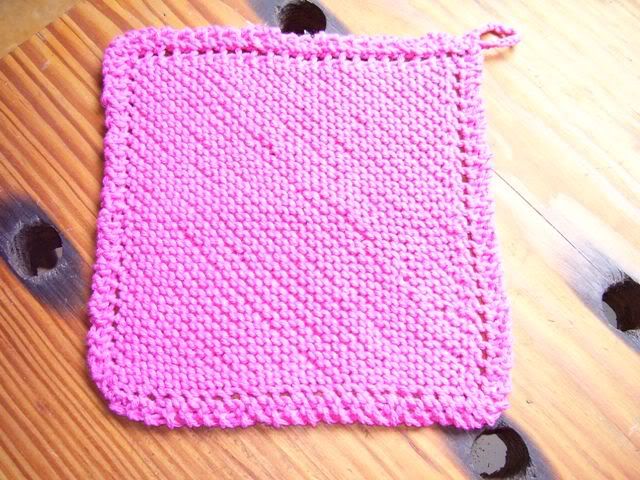 Oh, and the cats say hi.
This is a very misleading picture as they would never choose to sit that close in reality. That lilac yarn between them is another dishcloth.