I started my holiday baking early so I can do a little each week and not everything all at once.
I love baking in the new kitchen, there is SO much room!
I can't believe that I made that small kitchen work in St. Paul.
Look at the beautiful space for my lefse griddle!!! I have about 3x's the counter space in the new kitchen.
I baked up a whole bunch of goodies on Friday. I was making enough items so I could have a decent mix of stuff for some gift bags on Saturday. I gave them out to my neighbors and friends.
I made biscotti.
Homemade caramels
Molasses cut out cookies.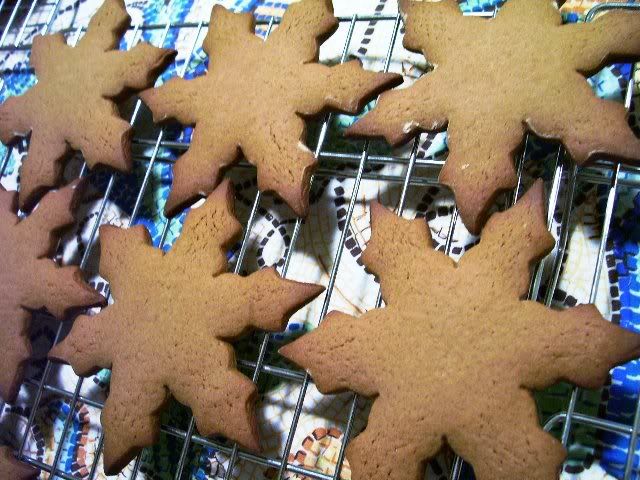 A batch of fudge with pecans.
Everything got packaged up in these cute little cellophane bags along with some store bought chocolate.
I also baked 4 loaves of Anna's bread. Yum!
On Sunday I baked up 2 batches of lefse with Rachel. I batch was perfect and the half of the other batch was wierd. I made them at the same time but I don't know what was different. I think I was just shy a full cup of cream for the one batch. We went to Caribou and 3 Kittens after baking. I bought a new knitting book and a pattern for a lace scarf. It has beads on the edge so I'm going to need to find the perfect bead for this project.
I finished my scarf Sat.