The garden continues to grow.
The
mesclun
seems to be thriving the best out of all the seeds I planted, but there are signs of life from the spinach and peas. It's hard at this point to determine the weeds vs seedlings. Good thing the rest of the plants will be added as established seedlings in a couple weeks. The weeds are determined to make a foothold in the bed again. Not on my watch.
I created a new flower bed over the weekend. I went to the
Farmer's Market
and visited my favorite local grower,
The Vagary
. P and I want more planting beds in our yard. We have so many weeds that it makes sense to start from scratch in many places, or just throw down weed barrier and pile on the dirt. The new bed is next to the back walk and will eventually extend across the entire side fence both inside and out.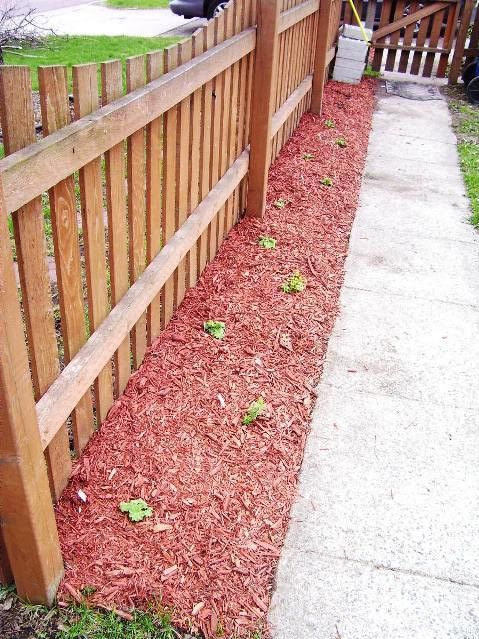 I think it will look great when the plants fill in. All are perennials and all are graded for part shade as the sun is blocked by the maple tree in this spot.
Lady's mantel

Palace Purple
Snowdrop

Sweet woodruff
Toad Lily

They should vary in height from 1-2 ft and should self propogate. I'll be interested in seeing how it looks by the end of summer. I'm going to rip out the rest of the weeds and grass along the remaining length and throw down mulch, perhaps some seeds. If the budget allows for some more plants, I'll do that.
The bulbs in the perennial bed are slowing down and the rest of the plants are starting to flesh out. I cut a bunch of daffodils and put them in a vase in the kitchen. This afternoon we are expecting thunderstorms.