Took pictures of the bird.
This is Tweet. She adopted us in October of 2004. P found her hopping around the bushes when he came home from work, brought her inside and we've had her since. She usually stays in her cage but I wanted to give her some exercise on Saturday.
Saturday night was a friend's wedding. Lots of fun! Beautiful dresses, food, dancing, good times! Dead sexy dress!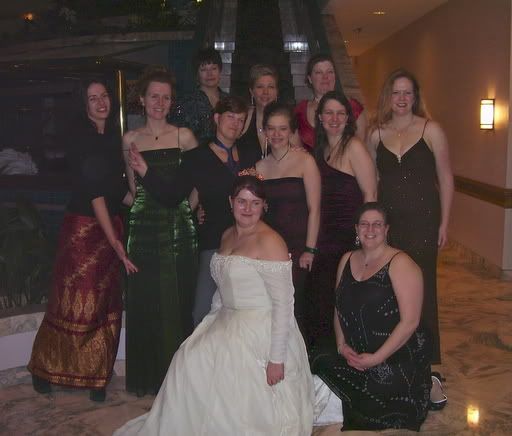 Tonight is week 4 of Rogue. We will be dividing for front and back and possibly starting the neck decoration. Yay!